FOR IDEAL PROTECTION OF CONCRETE STRUCTURES IN BASEMENT AND OTHER PARKING AREAS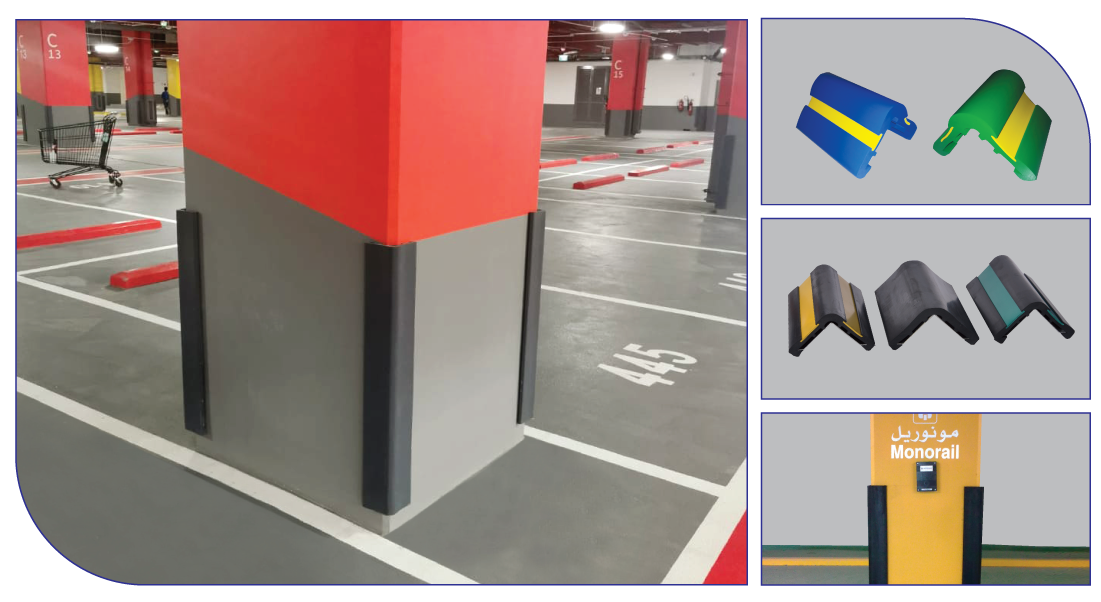 DESCRIPTION
The Corner Guards are designed to protect the edges of columns in structures.
MATERIALS
They are manufactured using high impact resistant SBR Rubber. They are also available in Neoprene and EPDM on request. The black
Rubber Corner Guards
are available with a yellow strip. They are weather resistant, abrasion resistant, crack resistant and do not stain the vehicle.
WING SIZES
65mm x 65mm, 75mm x 75mm, 90mm x 90mm, 100mm x 100mm, 120mm x 120mm, 150mm x 150mm
STANDARD LENGTHS
The standard lengths of the Rubber Corner Bumper Guards are 1 meter and 1.2 meters. Other sizes are available on request.
INSTALLATION
The Corner Guards are mounted on GI clip inserts and appropriately bolted into columns by screws. Alternatively they can be fixed to the column surface using appropriate adhesive. The rubber corner covers can be used as basement corner guards and parking corner guards.
GALLERY