Rubber Fenders Systems are designed to prevent boats/ships and the dock from being damaged during the mooring process or during the berthing process.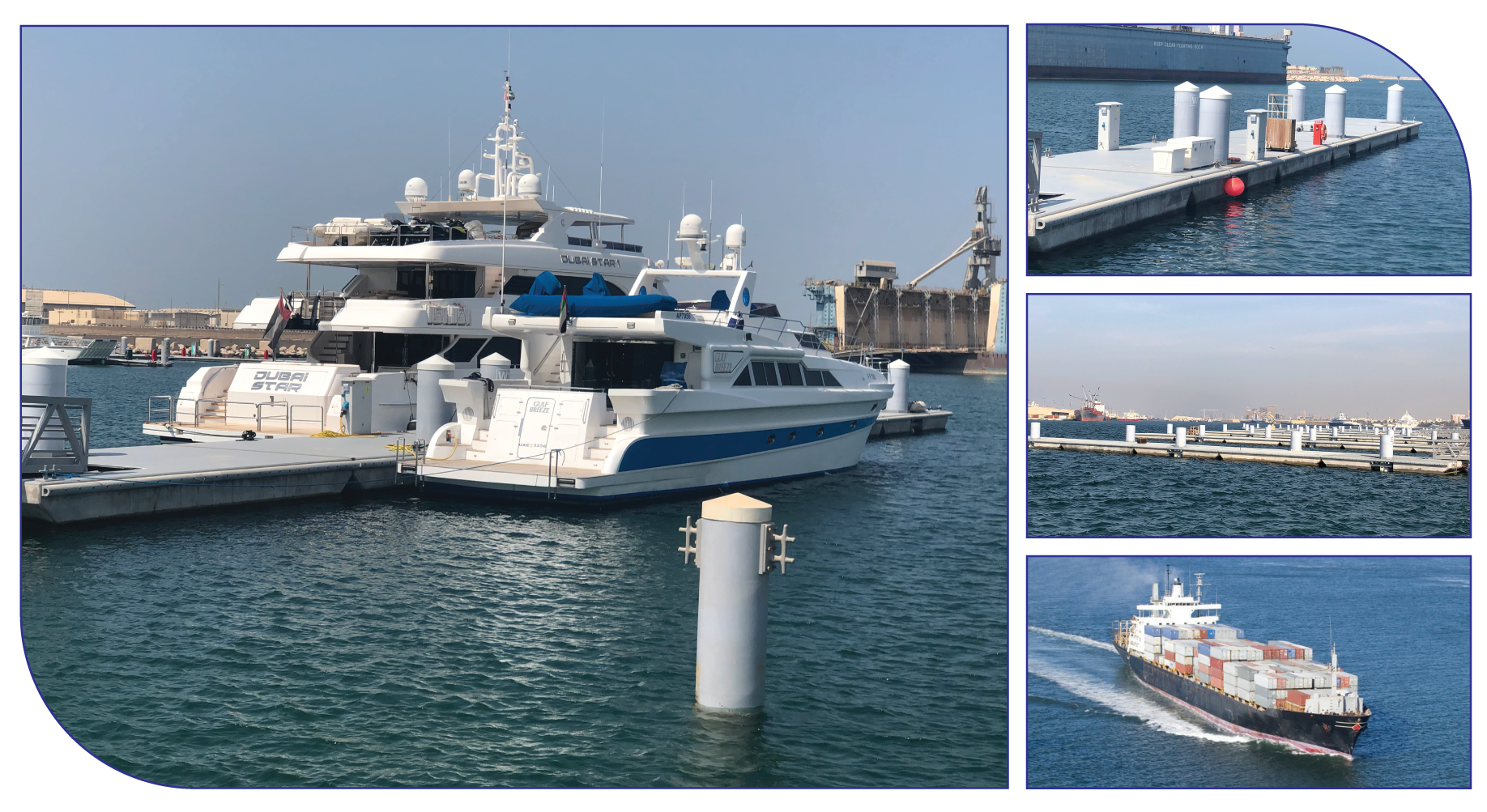 MATERIALS
The Dock Fender Systems are made of high impact resistant extruded rubbers either in EPDM or Natural Rubber. Standard color is black. Colored fenders are available on request. They have excellent weather resistance, ozone resistance, crack resistance and high abrasion resistance.
TYPES
The Marine Rubber Fenders Systems are available in the following types.
1. D-Fenders
2. Cylindrical-Fenders
3. Arch Fender
4. Block Fender
5. Cone Fender
6. Cell Fender
7. W & M Fender
8. Wing Fender
9. Tug Fender
10. Composite Fender
11. Element Fender
12. Square Fender
Customized Fenders can be manufactured as per client requirement.
STANDARD LENGTH
The standard length of the rubber fenders for ships is 4 meters.
INSTALLATION
The Rubber Fenders System can be fixed horizontally to a wall or mounted in short vertical strips on flat or curved surfaces.
D Fender
D-Fender are d-section profiles which are widely used as beltings on tugs and other workboats. The Marine Rubber D-Fender system can be supplied with either a circular bore for extra wall thickness and durability or a D-bore for securing with a flat bar. All D-Fenders can be cut to length, drilled, or pre-curved as required.
Cylindrical Fender
Cylindrical Fenders have been used for many years for ship and wharf protection. The Cylindrical Rubber Fender System have many advantages as it is a very robust and simple type of fender which is easy to install. Installation of cylindrical fenders can be simply achieved by using bars, chains or ropes.
Arch Fender
Arch Fender is a traditional V type, and has been popular for many years. Their strong and simple construction makes them suitable for a wide variety of berths and wharves where they provide trouble free service under severe conditions. All Marine Rubber Arch Fenders have the same construction with embedded steel mounting plate vulcanized into base flanges.
Block Fender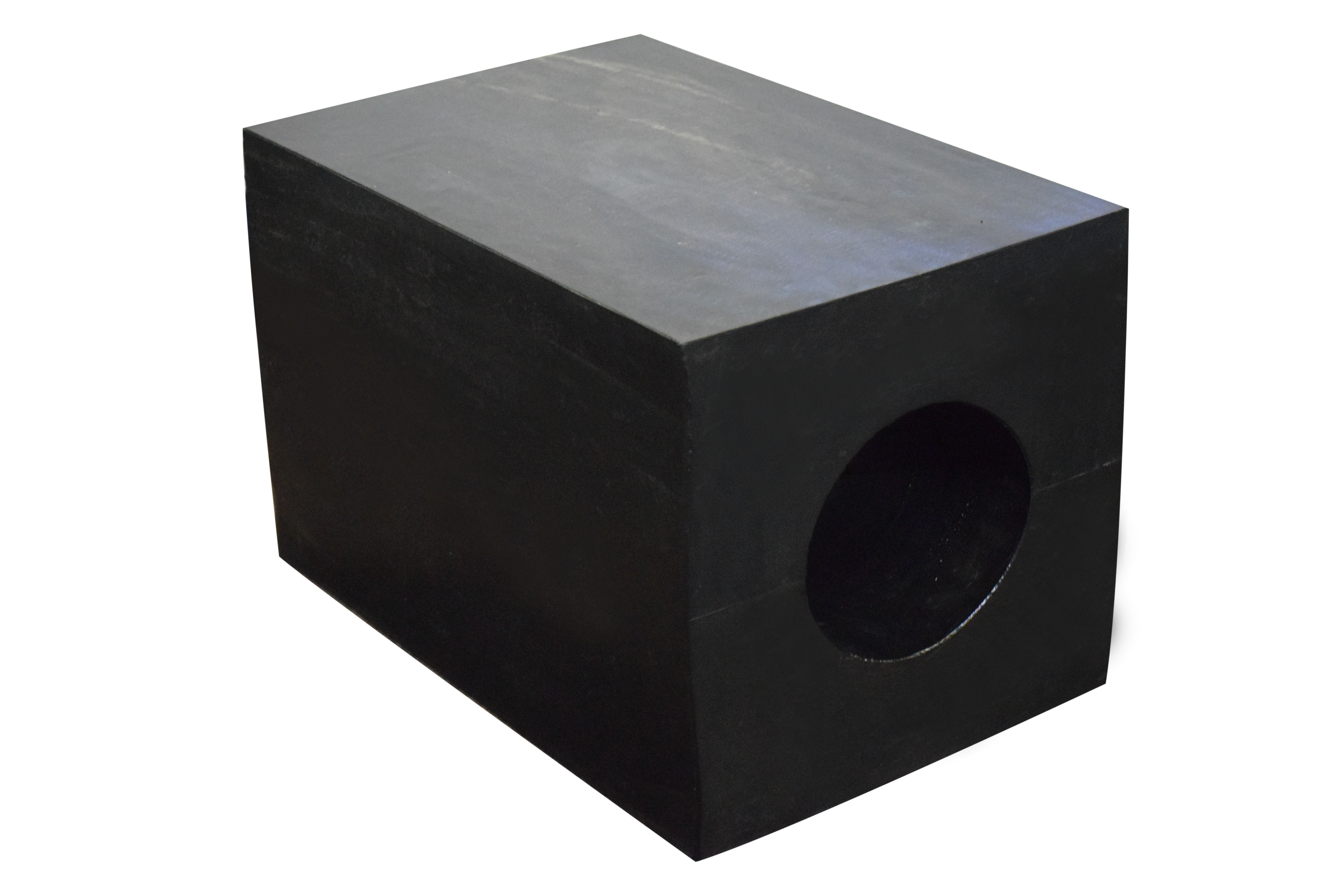 Block Fenders can be supplied in a wide range of dimensions and shapes (rectangular/square). Therefore this fender is widely used at quays, boats, tugs, barges but also at bridges, locks and other construction environments. The fenders are extruded and all dimensions can be supplied with cylindrical chamber, D-shaped chamber or without chamber. It allows for various attachment methods such as bolts and straps.
Cone Fender
Cone Fenders are the latest generation of cell fenders combining excellent energy capacity with low reaction force to give the most efficient performance than any other fender.
Cell Fender
Cell Fender is one of the most proven and reliable fenders ever designed. The large mounting panels help to distribute the load over the back of the fender panel frame and allows easy installation of the mounting bolts.
W & M Fender
W and M Type Fender System is very suitable for application on the bow and stern of tugs, supply vessels and ice breakers. The grooves on the top of the fender gives an extra grip and low pressure while pushing.
Wing Fender
Wing Fenders are used as an alternative for the protection of vessel walls, docks and berths. Wing Fenders are generally mounted in a profile and easy to install if replacement is required.